Best Cyber Monday Golf Deals: 10+ Things to Buy RIGHT NOW
Well, it's official, the holidays are upon us.
And you know what that means: we're going to see the best sales and lowest prices of the year on all of the products you've been holding off on buying!
And for Black Friday and Cyber Monday of 2022, I'm seeing some of the lowest prices I've ever seen for some of the best products in the golf world.
So let's not waste any time. Here are the best Cyber Monday golf deals I've seen around the internet.
Best Cyber Monday Deals on Golf Shot Trackers
One of the most popular new market segments in golf is the shot tracking system.
These allow you to put sensors on your clubs which will track every shot you hit, and give you statistics previously only available to tour players.
Best Overall Cyber Monday Golf Deal: Arccos Smoke Bundle $254 (Regularly, $399)
I'm a huge arccos golf fan. I've literally played over 300 rounds with the product.
And right now they've got an insane deal. You can get their limited edition "Smoke" colorway sensors and Link bundle for $299.
But here's the kicker, they've been kind enough to keep our Breaking Eighty coupon code live throughout the sale.
So if you use the code BE15, you'll save another 15% off – bringing the total of this package down to $254.
The Smoke color looks even cooler than the standard green, and the Link makes it so that you don't have to keep your phone on you during the round. There's a reason this continues to be our pick for best overall golf gift, and their Cyber Monday deal is no different.
Buy the Smoke Bundle Through Arccos.
Best Budget Shot Tracker: Shot Scope V3 $136 (Regularly, $219)
While I personally use Arccos for my shot tracking, there's no denying there's a legitimate place in the market for the Shot Scope V3.
Shot Scope does the same thing as Arccos, but it comes with a a GPS watch (so you don't have to have your phone on you), and it's close to half the price!
It retails for $219, but for Cyber Monday they've dropped it down to $160.
And guess what? If you use our coupon code "breakingeighty" this will bring the price down to an insanely low $136.
$136 for an automatic shot tracking system and a GPS watch is about as good of a value as you'll find.
I find the user experience and data to be significantly better with Arccos, but if you're on a budget? The Shot Scope is absolutely worth considering.
Buy the Shot Scope V3 on their website here.
Best Cyber Monday Golf Rangefinder Deals
Rangefinders are one of the products we're seeing the best sales on, so if you're in the market for one, now is the time to buy.
Watch this to find the right one for you, as most of these are on sale at least through Cyber Monday.
Precision Pro NX10 $229 (Regularly $279)
The Precision Pro NX10 is one of the best rangefinders we've ever reviewed for the price.
Their advertised sale is $250, down from $280, which is the lowest I've seen it.
But at least for the moment, our coupon code "breakingeighty" is still live and brings the price down to $230.
This is a no-brainer at this price point.
Worth noting the $20 off works on their other rangefinders as well, so if you prefer the R1, NX9 or NX7 – you should be able to snag a deal there as well. I just personally think the NX10 is the way to go. Our review of the Nx10.
Buy the Nx10 from Precision Pro Golf
Most Bushnell Rangefinders ($50-75 off)
It's rare t0 see sales on Bushnell rangefinders, so the fact that we're seeing some of their best products at great discounts is a big opportunity.
Right now you can pick up the:
Here's my Pro XE review. Here's my Tour V5 review.
These are currently live on the Bushnell Golf website, and all but the XE are also on sale on Amazon.
Blue Tees Series 3 Max $216 (Regularly $259)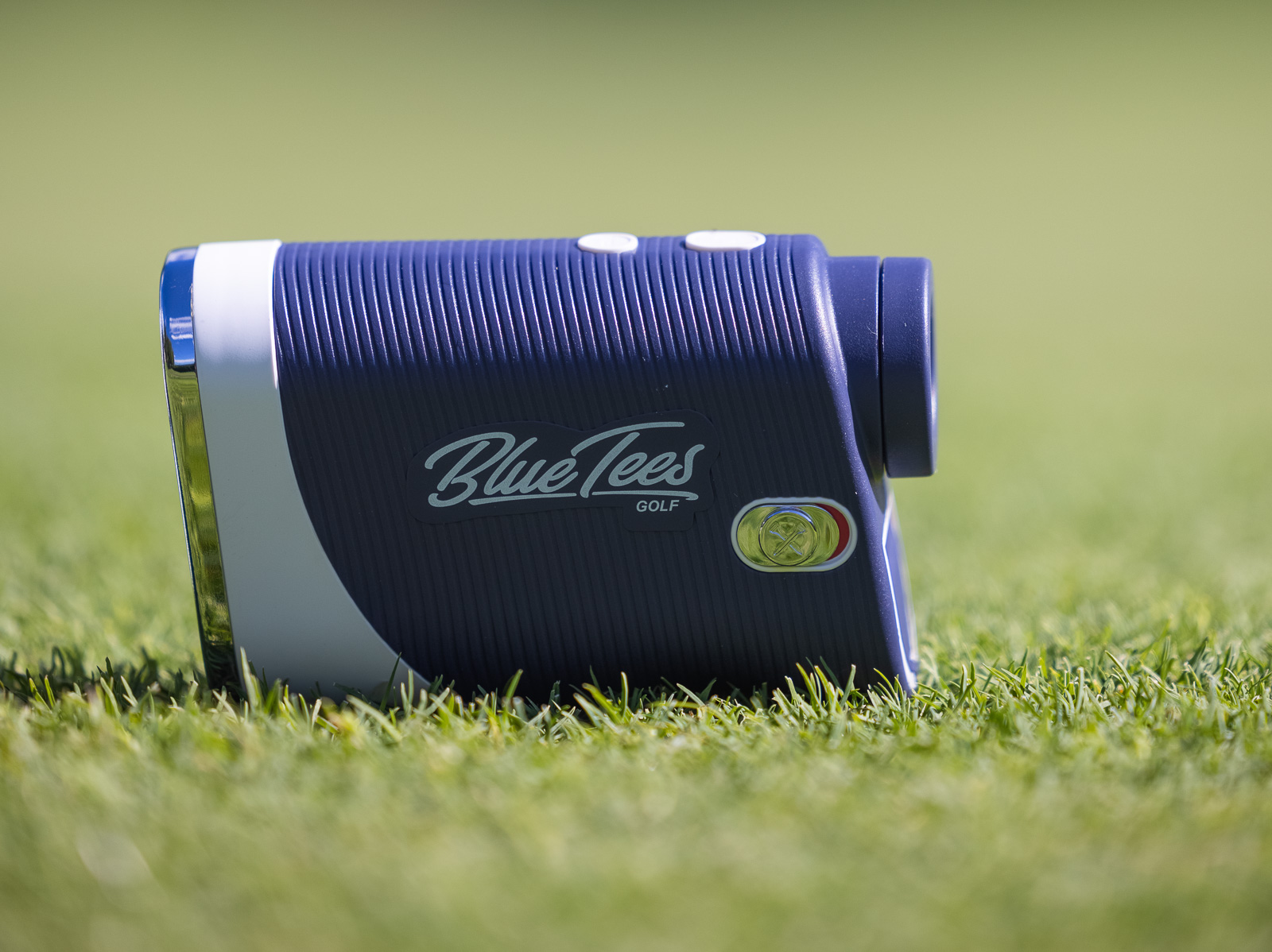 While I wasn't crazy about the earlier Blue Tees rangefinders, I've found the Series 3 Max to be excellent.
And right now is the cheapest price I've ever seen for it.
You can usually find it for around $259. For Black Friday and Cyber Monday they're offering it at $239.
BUT our coupon code "BREAKINGEIGHTY10" is still good, which brings the final price down to about $216.
Here's our review of the Series 3 Max.
Buy the Blue Tees Series 3 Max Here.
Nikon Coolshot Pro II Stabilized $335 (Regularly $449)
This Nikon rangefinder has two big things going for it.
1) It has the best optics of any rangefinder we've used. This shouldn't come as a surprise considering, it's well, Nikon.
2) It's the only rangefinder we've seen that has active image stabilization. Have shaky hands? This compensates and makes locking onto the flag easier than ever.
For the moment it's way cheaper than we've ever seen it at $335, from a retail price of $449.
Check out our review of it here.
Buy the Nikon Coolshot Pro II Stabilized on Amazon.
Best Cyber Monday Deal on Golf Clubs: Stix Golf $799 (Regularly, $999)
I've now played about 10 rounds of golf with Stix clubs. And you know what?
I'm legitimately shocked at how good they are for the price.
A full set of 14 clubs for $1,000. I mean, they can't be that good, right?
Wrong.
They're solid. And they've even helped fix my slice.
But what's crazier is that for Black Friday and Cyber Monday – they're even cheaper.
You can get a full set of clubs for $800.
That insane. I truly believe this is the very best full set of clubs you can buy for under $1,000. And in this case you're way under $1k.
If you're looking to upgrade from your first set of clubs and get something you can grow into? This is our best recommendation.
Buy Stix Clubs on their website.
Best Cyber Monday Launch Monitor Deals
Especially as we head into the Winter months, you may be finding yourself wanting to get some reps in at home or in your garage.
Regardless of your price point there are some great deals going on right now.
Bushnell Launch Pro $3,499 (Regularly $3,999)
The Bushnell Launch Pro isn't exactly cheap.
But it's the most accurate launch monitor I've ever personally tested here at Breaking Eighty, and it's the best option out there if you're limited on space at home.
Throw in the fact it's very easy to bring to the range, and you have one of the best pro-sumer launch monitors on the planet. And at $500 off? This is likely the best price you'll find on it for a long time to come.
FlightScope Mevo+ $1,699 (Regularly, $1,999)
I think the FlightScope Mevo+ might be the best bang for the buck launch monitor on the market.
It offers so much at a price that, while expensive, is a wonderful value for what you get.
And considering it's about half the price of the Launch Pro? It makes picking one up a bit easier to swallow.
For Cyber Monday this year, they've dropped the price to $1,699 which is the lowest price I've ever seen it. Exactly $10 cheaper than it's been with our coupon code for the past month or so.
That said, because of this killer deal, our coupon code won't currently work 🙂
But if you're in the market for a fantastic rangefinder, this is absolutely worth checking out.
Check out our full Mevo+ Review.
FlightScope Mevo $349 (Regularly, $499)
The Mevo Plus isn't the only Flightscope product getting a discount for Black Friday and Cyber Monday.
Their budget model the original Mevo can be picked up for just $349, or $150 off it's regularly MSRP.
If you're just dipping your toes into the launch monitor market, consider taking a look at this one.
Check out our Full Mevo Review
Best GPS Golf Watches
We're seeing some really solid deals on golf watches right now, so this is a great chance to snag a good deal.
Garmin Approach S62 $435 (Regularly $499)
The Garmin Approach S62 is the gold standard of GPS golf watches in my opinion. It has all the features you want, while being easy to use, and coming in at a price that, while expensive, represents a great value for what you get.
This is also one of the only dedicated golf GPS watches that is suitable for everyday wear as well – especially if you're looking for an Apple Watch alternative. Here's our full review.
Currently, you can pick up the S62 for $435 on Amazon, off a regular price of $499.
Bushnell ION Edge $99 (Regularly, $149)
We recently reviewed the new Bushnell ION Elite golf watch, but we're not expecting any major sales on that this season.
The best Bushnell watch deal comes in the form of the older ION Edge. It's currently under $100, off a retail price of $149.
At this price, it absolutely gets our nod as the best GPS golf watch under $100.
Best GPS Watch Under $100
BUSHNELL GOLF iON Edge Gray
The retail price for this is above $100, but if you see it drop down to $99? It's an excellent, and reliable choice for an entry level GPS golf watch.
Buy on Amazon
We earn a commission if you click this link and make a purchase at no additional cost to you.
09/30/2023 11:15 pm GMT
Best Golf Bag Black Friday and Cyber Monday Deals
As with pretty much every other category in golf, there are some great Black Friday golf deals to be found on bags as well.
All Stitch Bags 30% Off
Stitch Golf has some of the best looking golf bags on the market, but they come with a pretty high price.
So to see a 30% off sale can make picking one up much more appealing.
You can use the code "holiday30" to save 30% on anything on the site.
All Vessel Bags 20% Off
Unlike Stitch bags where you pretty regularly will come across sales, Vessel very rarely puts their stuff on sale – especially the Player III – which is one of my all-time favorite bags.
So the fact that this week for Cyber Monday you can get 20% off any bag on their site? It's a pretty fantastic deal. If you've been in the market for a high-end golf bag, or a Vessel specifically, now is absolutely the time to buy one.
Buy the Vessel Player III Here.
Best Shoes and Apparel Black Friday Deals
TRUE Linkswear : 20-70% Off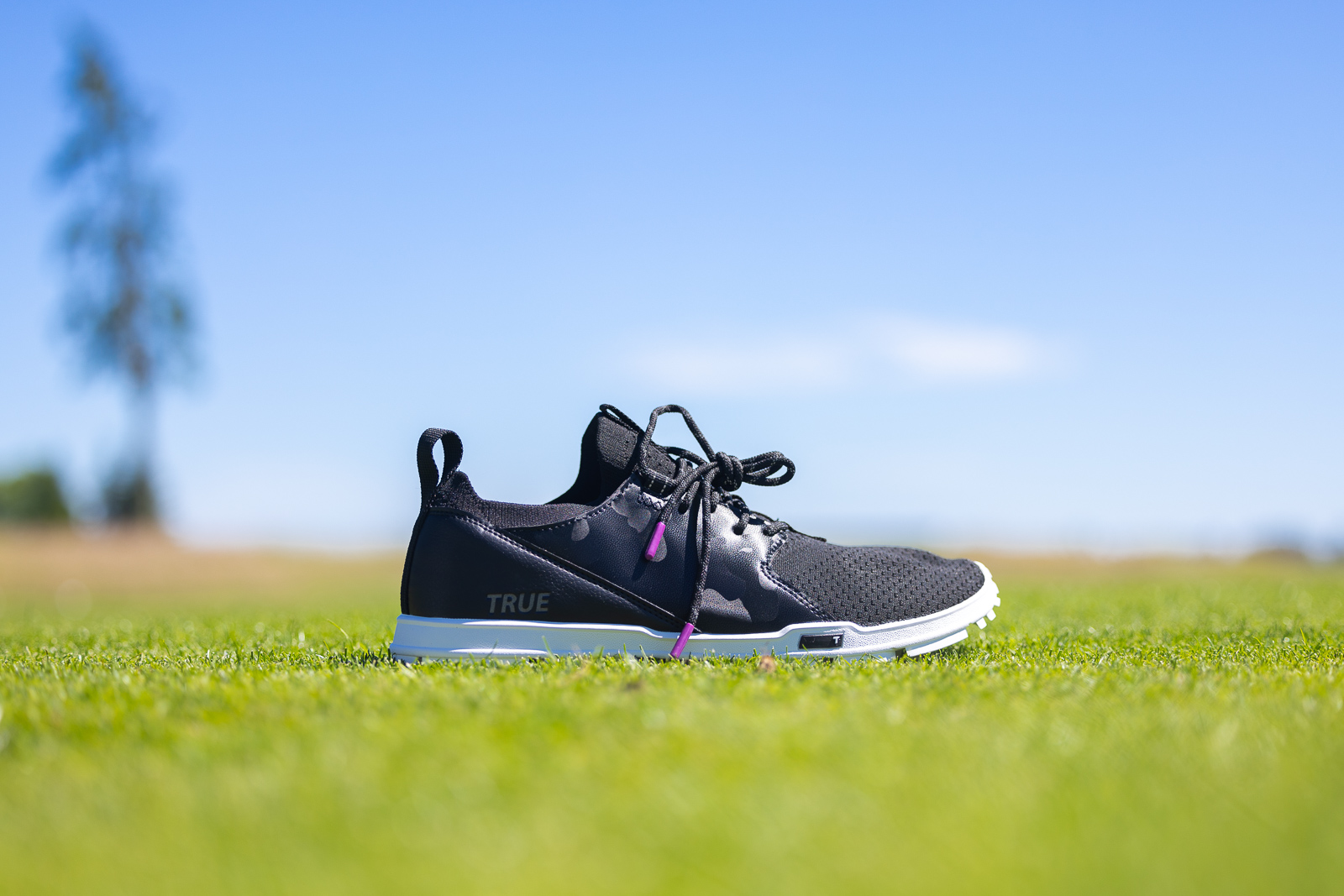 One of my favorite companies in golf is TRUE Linkswear. They make a variety of fantastic golf shoes. So whether you want something you want an all day shoe, a stable shoe, or a barefoot shoe – they've got you covered.
Honestly, they hardly ever do sales, so the fact they're doing anything for Black Friday is a big deal.
But the bigger deal is just how much you save on some products.
We're seeing sale prices of 20-70% across their entire site.
$89 off of $185 for one of my favorite golf shoes in the TRUE Lux Sport. Here's our Lux Sport Review.
$89 off of $145 for the All-Day Knit II. Here's our Knit ii review.
This even includes 20% off their brand new All-Day pants, which are fantastic (we have a review coming soon!)
Check out all the TRUE deals for Black Friday.
Holderness and Bourne: 25% Off
Holderness and Bourne are among my favorite brands in golf. I wear their polos all the time, and the only thing better than the products are the people behind it.
They're offering 25% off their entire site during Black Friday if you use the code HB25. I don't see sales on their stuff very often, so definitely check it out and see if any of their styles strike you.
Get 25% off at Holderness and Bourne
More Cyber Monday Sales Coming
I'll continue to update this as I see more deals come through.
Have you seen a killer Cyber Monday golf deal? Drop a comment and let me know and I'll be sure to update the post!
This page contains affiliate links. This means that if you click a link and buy one of the products on this page, we may receive a commission (at no extra cost to you!) This doesn't affect our opinions or our reviews. Everything we do is to benefit you as the reader, so all of our reviews are as honest and unbiased as possible.
---
---
---