Rapsodo MLM2Pro Review: Does it live up to the hype?
In less than 5 years the consumer launch monitor market has exploded.
Technology that used to only be available in professional-level products that cost well into the 5 figures, can now be had for under $1,000.
The first iterations of many of these models still had some kinks to work out.
The FlightScope Mevo for instance doesn't provide any lateral data. And the original Rapsodo MLM, while feature-heavy, isn't the most consistently accurate.
The FlightScope Mevo Plus has proven that you can truly have a professional-level launch monitor at a fraction of the price, but it's still over 2 grand for the base model.
Then with the release of the Garmin Approach R10 in 2021, everything changed.
For $599, you get a device that is accurate enough to be truly useful, works as a true golf simulator both indoors and out, and is easy to use for the average golfer.
It's no surprise that it's crushed it in terms of sales and popularity over the last year.
This brings us to 2023 and the most hyped tech release of the year: the Rapsodo MLM2Pro.
The promise is detailed, pro-level features and usability for a very consumer-level price.
It's taking dead aim at the Garmin and Mevo Plus and is looking to become the no-brainer "prosumer" launch monitor of choice.
But can it live up to the impossibly large hype? Is it accurate? Is it better than the aforementioned devices?
We're covering all of that and more in this Rapsodo MLM2Pro review.
There's a lot to cover, so let's dig in.
May 2023 Update: Rapsodo is aware of some bugs…
Before I jump into the full review, I wanted to make it clear that Rapsodo is aware of a number of bugs within their system that have affected the user experience. Some users have had wifi connection issues, missed shots, application crashes and other bugs.
They've announced they're actively working on fixes for these. I personally have only had issues with missed shots in Combine mode, which I'll talk about later on.
But I wanted to make it clear that there are some known issues with the device that have definitely caused some frustration among some users.
With that, let's jump into my full experience with the Rapsodo MLM2Pro.
First Impressions of the Rapsodo MLM2Pro Launch Monitor
Out of the box, it's clear that Rapsodo is serious about this product. It feels extremely well put together, with thoughtful packaging and presentation.
It's a step up from the original MLM.
The Rapsodo MLM2Pro comes with a sturdy case that makes it very portable. I've found it to slide easily into any golf bags, even the Sunday Ryder, which has a smaller garment pouch than most.
The MLM2Pro is made up of two pieces, the device itself and its stand.
Despite its plastic build, the device feels relatively high-end.
The tripod feels like a dichotomy, however. The mount for connecting the stand to the MLM Pro is made of an extremely robust metal. It really gives you confidence the legs aren't going to come off mid-use.
But the legs themselves are made of cheap feeling plastic.
As a whole though, the MLM2Pro feels well-built, and representative of its $699 price point.
Upon setting it up, I quickly noticed it sits up much higher than any competing products like the Mevo Plus or R10. This makes it a little more conspicuous on the range, but in practice, I found this made it easier to ensure it was aligned and set up properly.
One of the biggest differences between the new MLM2Pro and both the older MLM and R10 is the implementation of dual cameras, along with Doppler Radar.
You can clearly see the cameras and they add to the design of the device. We'll talk more about what those cameras do in a minute.
I'm also happy to see it charges via a standard USB-C cord.
My general thought upon first checking this launch monitor out? So far so good.
Setting Up the Rapsodo MLM2Pro
Setting up the Rapsodo MLM2Pro is very simple and straightforward.
As with any golf tech device, I recommend you spend a few minutes at home before you plan to use for the first time to make sure the app is up to date, the latest firmware is installed, and that you've got all of your personal settings dialed in.
The MLM2Pro gives you a few options for pairing to your phone or tablet which is great.
You can connect both to the same WiFi network if you have one available.
If there isn't one available, then it will output its own signal which you can use to connect.
This is one of my big complaints about the FlightScope Mevo Plus. With that, you have to connect via the Mevo Plus wifi signal.
So if you're using an iPad that doesn't have cellular, you're doing a little back and forth to make updates. By being able to connect both your tablet and the MLM to a local network, you solve this problem – or at least make it significantly better.
It'd be nice to see a Bluetooth option, but this is a minor issue.
I've had no problems connecting the MLM2Pro to either my phone or tablet, using both a local network and Rapsodo's network. The prompts are very clear, and the connections have always been very strong.
Building Your Bag Within the App
One slightly frustrating aspect of the setup, has to do with adding clubs to your bag.
It won't allow you to select generic clubs (Driver, 3 wood, 4 iron etc.).
When you add clubs to your bag, it requires you to input the club type, make, model, and a display color.
This requires a lot of scrolling and is a tedious process.
It was especially frustrating when I got to my wedges, and it didn't have my specific Miura sand wedge, or the option to use any Stix clubs (I currently have the Stix lob wedge, 3 wood, and 5 wood in my bag.)
I added about 5 clubs before my first session. Then partway through my first session, I wanted to add a couple more while using the device.
It told me I couldn't add more clubs until I ended the session. So I ended it.
Still wouldn't work.
I turned off the device and restarted the app, buy still got the same error.
A few days later during my next use, it worked fine.
So this is a minor, but notable inconvenience in the setup process.
MLM2Pro Alignment and Getting Ready to Use
This is hands down one of the best features of the Rapsodo MLM2Pro – it's so easy to set up for use.
You open the app, connect your device using one of the aforementioned methods, and then select a handful of details about your session:
Mode: Driving Range or Hitting Net
Ball type: Range, Premium, Callaway RPT
Elevation: Sea Level, Current Elevation, Custom
From there you'll confirm your alignment. One of the built-in cameras shows the scene, and you'll make sure the target line is properly aligned, and that your ball is placed within the outlined hitting zone.
Hit continue and you're ready to rock.
This is similar to the alignment process for the FlightScope Mevo Plus. It's a bit more basic, but in my experience I actually found it to be easier to set up correctly and it takes less time than the FlightScope – which is one of the major benefits this has over the Mevo Plus.
I attribute this to the added height that the Rapsodo has over the MLM. This makes uneven ground behind the ball less of a factor.
The downside is that the hitting area is much smaller than on the Mevo Plus. But we'll talk about how that comes into play later on.
Both of these launch monitors have a leg up on the Garmin Approach R10, which doesn't feature built-in camera.
Using the MLM2Pro: Initial Impressions
The hitting screen when using the MLM2Pro features 3 metrics across the top, and a down-the-line view using the built-in MLM camera.
The default metrics are carry distance, total distance, and side carry which tells you how many yards off-center you hit it. But other metrics that the Rapsodo measures that you can switch out are:
Club speed
Ball speed
Smash Factor
Launch direction
Launch angle
Descent angle
Apex
Shot type
Spin (if using Callaway RPT balls)
The MLM 2 Pro is extremely fast, and after you hit a ball, it displays a full-screen overlay showing these metrics in bigger numbers.
A few seconds later it automatically shows a replay of your swing on video.
I actually found myself really enjoying this feature. If you don't have a device like a deWiz and you're working on swing changes, getting immediate visual feedback I've found to be very useful for making adjustments.
Up to 10k swings can be saved if you have a Premium Membership, which we'll talk more about in a bit.
I do wish there were a better way to star your best swings, or ones you want to go back and review. If you've hit 50 7-irons in a session, it can be a little tricky to know which shots are relevant for further review when you just have a giant list of shots.
If you don't like the camera view, you can switch it to show an overview of the range instead. When you're outside, this will be a GPS aerial view of your actual range – which is a cool feature.
It's especially cool if you happen to be at a higher-end course that has very well-defined greens on the range. This makes it easy to get a sense of accuracy with your shots when hitting towards specific greens.
Getting Your Data During a Session
I was expecting the MLM2Pro interface to feel a little more, well, pro.
After using the FlightScope Mevo Plus for so long, I've gotten used to being able to view any and all of my data however I want.
That system essentially feels Trackman-esque when it comes to getting your metrics.
The MLM2Pro, however, is definitely taking more of the "consumer" approach, similar to the R10.
One of the main examples of this is with how you're able to get your data.
On your phone, you can only see 3 data metrics at a time during a session. You can switch out what those 3 are, but I haven't found a way to see a full screen of all of the included metrics. This feels like an odd omission, and may simply be my own incompetence.
Even the R10, which feels much more geared toward casual consumers, allows you to see all of your data.
This gets a little bit better in an iPad where you're able to see 4 metrics at a time due to the larger screen. But still, not everything.
You're able to get more data when you're reviewing your rounds after the fact, but even then, I've found it tough to get all the data points for any given shot in its entirety.
This absolutely makes it more user-friendly, and easier for beginners to digest and understand. But being able to configure more would be useful for more experienced golfers.
Is the Rapsodo MLM2Pro Accurate?
This brings us to our most important question: is the Rapsodo MLM2Pro accurate?
And I'm happy to report, that yes, the Rapsodo absolutely seems to be accurate. Frankly, more so than I was expecting it to be.
But first off…
What Metrics Does the Rapsodo MLM2Pro Actually Measure?
This is where things can get confusing when comparing launch monitors. Just because a product will give you a number for a specific metric, that doesn't mean it is actually measuring it. In many cases, it is using an algorithm to make its best guess of a specific number based on the metrics it does directly measure.
For instance, the Garmin R10 only directly measures four specific measurements:
Ball speed
Clubhead speed
Launch angle
Launch direction
Everything else is calculated based on that.
Generally, the less expensive a launch monitor is, the fewer things it's directly measuring.
The Rapsodo MLM2Pro measures similar numbers to the Garmin, but adds a big feature with accurate spin rate and spin access when using the RPT balls.
The MLM2Pro provides 13 metrics including: 
Ball Speed (measured)
Club Speed (measured)
Launch Angle (measured)
Launch Direction (measured)
Spin Rate (measured)
Spin Axis (measured)
Smash Factor
Carry Distance
Total Distance
Descent Angle
Side Carry
Apex
Shot Type
But the good news is that despite the fact many of these numbers are calculated via an algorithm, it's still very accurate.
Best Launch Monitor Under $1,000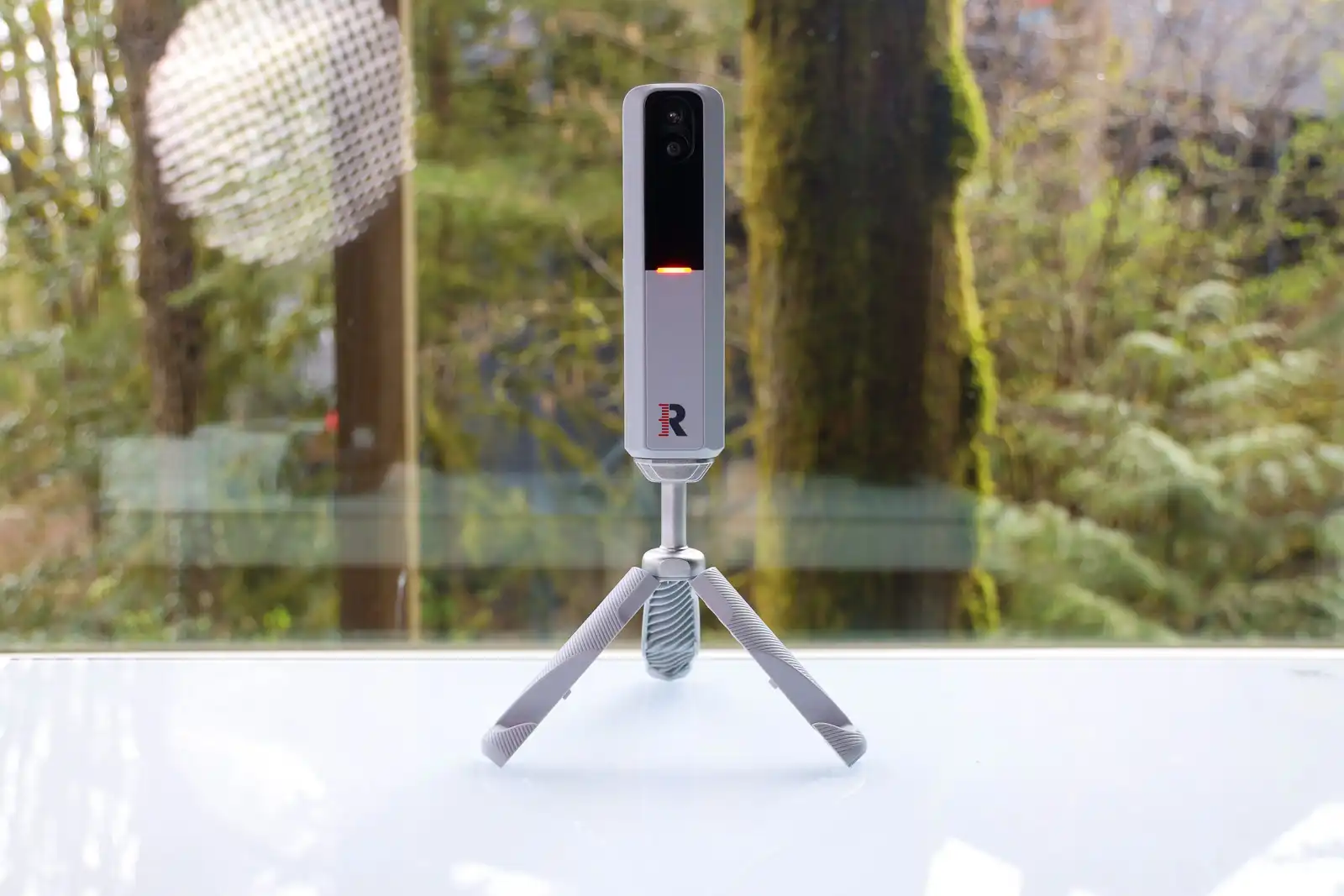 Rapsodo MLM 2 Pro Launch Monitor
Rapsodo has knocked it out of the park with the MLM 2 Pro. This is hands down the best launch monitor under $1,000, and even gives more expensive competitors a run for their money.
Buy from Rapsodo
We earn a commission if you click this link and make a purchase at no additional cost to you.
Using the MLM2Pro Indoors with RPT Balls
Let's start with indoor accuracy.
My setup is in a batting cage, where I've got 10-15 yards of distance to work with, and the Rapsodo has been excellent.
It's the best combination of ease of setup and accuracy I've seen in a sub $2k launch monitor.
The numbers out of the gate seemed quite accurate. This was backed up when I set up my Bushnell Launch Pro as well and compared numbers. I'll do a more detailed breakdown of the comparison soon. But 90% of the shots were within an acceptable margin of difference. And in the majority of cases carry, spin, and speed numbers were all very close.
The accuracy was especially good when using the included sleeve of Callaway RPT golf balls.
RPT stands for Rapsodo Precision Technology. Essentially these are Callaway Chrome Soft balls that use "True Vis" technology with special dot patterns around the balls. This allows for the impact camera built into the MLM 2 Pro to accurately measure spin and axis numbers for your shots.
The system works great. It gave me closer spin numbers to the Launch Pro than the 2020 FlightScope Mevo Plus did – which is saying something. I still need to do a comparison with the latest 2023 Mevo Plus.
When you switch to the "Impact Camera" view, it's pretty wild to see the ball moving in 240fps.
That said, I found the framing was often off for this zoomed-in view. So while it helps give more accurate spin numbers, reviewing the camera footage itself hasn't been particularly useful.
I've found that the RPT balls aren't the most durable, either. After one session all 3 of my balls were pretty scuffed up. It's also a little annoying having to retrieve balls every 3 shots. So I'll likely pick up a dozen to make practice a little more convenient and to help the balls last a bit longer.
The biggest issue I had while hitting indoors wasn't accuracy, but simply it was getting it to register a shot was hit.
This was especially present in the "Combine mode" which I'll talk more about below.
But you essentially hit 24 balls, and during my testing of this mode, the MLM2Pro only recognized about half of my shots.
The hitting area seems to be quite small for the MLM 2 when compared to other devices. So if you're going back and forth between a mat and a tee, you need to be hitting those different shots very close together to stay within the proper hitting zone.
On these missed shots the light on the device would turn from green to blue – so it knew something was happening. But I guess rather than give a bad number, it would give no number. Which I suppose is a good thing, but when I end up hitting close to 50 balls in a mode built for 24 – that can (and did) grow frustrating.
Using the MLM2Pro Outdoors
The MLM2Pro also works (mostly) great outdoors on the range.
There's an extra step in the setup process where you tell the app which range you're using, and then orient yourself to show it which direction you're hitting.
This was one of the unique features of the original MLM, and I'm glad to see it was brought over here.
I haven't had a chance to do a proper distance comparison to a higher-end device outdoors yet, but in testing distances with an accurate rangefinder, it seemed pretty spot on.
The caveat to this was with my driver. During my first practice session outside, I found everything about my driver numbers to be off. I'd hook it left, and it was showing a slice right – with vastly different yardages.
I had 4 in a row do this.
It was so wrong that I'm sure it was a glitch in the matrix, but I'll be updating this as I'm able to get out and do more testing. The driver numbers, unfortunately for me and my hard slice, were correct indoors, so this is not something I expect to be an ongoing issue.
Using the MLM2Pro as a Simulator
There's good news and bad news when it comes to using the MLM2Pro as a simulator.
The good news is that it is compatible with a couple of systems. Specifically, e6 Connect and Awesome Golf. Rapsodo has also said they'll be adding more integrations in the future.
The bad news is that unlike the Garmin R10 and the Mevo Plus, it doesn't come with free access to e6 Connect.
This is one of the biggest reasons you might choose one of those over the Rapsodo. If your primary goal is to use it as a simulator, and you're hoping to start without any extra expense – then you're out of luck here.
It is slightly disappointing that even if you have one of those other devices, granting you access to e6, you cannot use that access with the Rapsodo. I tried this, and was immediately told my "Garmin device was not connected "- despite the fact the Rapsodo was.
But there's more good news…
If you have a Rapsodo Premium Membership (more on that in a minute), then you can use "Rapsodo Simulator" to play "simulated" rounds.
This is almost identical to Home Tee Hero for the Approach R10.
It works really well, and I like that you can set your approach parameters to take over for the lack of putting capabilities.
For instance, you can set it so that if you hit it within 10 feet it's a 1 putt, and 30 feet it's a 2 putt. On the green outside of that is a 3 putt.
Since the Rapsodo doesn't include any putting, this is a clever way to do it. And let's be honest, putting on simulators never works all that well anyhow.
I do find it a little annoying to have to constantly go back to your phone to switch your club when you're in this mode.
I'd love to see an Apple Watch interface so you can do this on your wrist without having to constantly bend down to your phone to select a new club.
This is one area where the original MLM has a leg up, in that you can hold the club over the camera and it will recognize which club you're using and switch it within the app.
Garmin includes a clip for your phone that you can attach somewhere close by, which is a really nice feature, and I found myself missing this in the Rapsodo.
There's also a "Rapsodo Range" mode in the "Simulator" feature of the app, but for whatever reason I was unable to get shots to recognize both times I attempted to use it. I'll continue to try – not sure what's going on there.
The Rapsodo Combine
This might be my favorite mode in the entire MLM2Pro system.
Essentially you'll hit 24 balls with 3 different clubs total.
You can set the specific distances and clubs you want to use.
But for example, the first 2 shots might be 100-yard shots with your Gap Wedge.
Then the next is 165-yard shots with your 6 iron.
Then 2 shots to hit the best drives you can.
You repeat this 4 times.
At the end of your combine, it will show you the dispersion for all your shots, give you a handicap number for your performance with each club, and then give insights and advice on what to practice based on your numbers.
This is one of the most useful and enjoyable launch monitor modes I've found to keep the range interesting.
In fact, I enjoyed this so much, that during my testing, I actually found myself getting into practice mode – which is rare when I'm testing devices.
I had to hit 24 shots, so figured I might as well get some extra value out of it.
Although, as mentioned above, those 24 shots ended up being closer to 50, as it was struggling to recognize each swing.
Data and Insights
I love the fact that the Rapsodo data is generally accurate, but I'm not a fan of the fact that there's very little customization to how you're able to receive and view that data.
This is one of the big areas where it's clear Rapsodo is targeting the consumer market as opposed to more diehard, data-focused users.
But there's a silver lining here, and that comes in the form of Insights.
Again, because this is aimed at more casual golfers that may not necessarily know what all of the data points mean, it gives you insights about each session.
It tells you things like how you compared to different level handicaps both in terms of distance and accuracy, and then it gives you recommendations for things to practice in your next session.
It's presented in a super clear and genuinely useful way that makes these feel like an integral part to the system rather than an afterthought.
Honestly, I wish that both the Garmin and the Mevo Plus had more of this.
A little more help with how to decipher the data could go a long way toward educating users and building long-term loyalty.
Do You Need the Premium Membership to Use the Rapsodo MLM2Pro?
The short answer here is no. But the more realistic answer is a bit murkier.
There's a little bit of confusion on the difference between the Premium membership for the original MLM and the new MLM2Pro.
The membership page on the Rapsodo website lists membership as $99, whereas on the MLM2Pro product page it states it's $199.
With the older MLM, unless you wanted a ton of video storage, the Premium membership didn't feel necessary.
But if I understand things correctly, after your free 1-year free trial with the MLM2Pro, you'll need the Premium Membership to access:
Rapsodo Combine
Rapsodo Insights
Spin rate/spin axis
Rapsodo Simulator
Rapsodo Range
Impact Vision
Basically, most of the features I love most about the MLM2Pro, will only work if you have a subscription.
It would also seem that one of the included cameras is deactivated completely without the subscription.
So while yes, you can still use the device without being a member, it essentially removes most of the features that make the device so special.
This makes membership feel pretty essential to me, which I know a lot of people will not be happy about.
TL;DR: Here's a quick recap of the Pros and Cons
So, you didn't feel like reading all 4,000 words of this Rapsodo MLM2Pro review? No problem, here are the basics that you should know:
Pros of the MLM2Pro:
High-quality design and presentation
Extremely easy to set up and begin using
RPT balls captured spin data accurately
Most accurate sub $1k launch monitor I've seen
The built-in camera for video replays works very well
Combine mode is both fun and useful
Insights are a useful feature for the less technically inclined
Cons of the MLM 2 Pro:
Small hitting zone can lead to a lot of unregistered shots
Getting more than 3-4 data points to display at once is difficult/not possible.
There's simulator support, but it doesn't include an e6 account like competitors do
RPT balls aren't the most durable
Can only get spin data indoors
No smartwatch support
Premium membership is more expensive than Garmin's and is basically a necessity if you want to use the best features of the device.
Final Thoughts on the Rapsodo MLM2Pro
Overall, I'm incredibly happy to say the Rapsodo MLM2Pro has mostly lived up to the lofty expectations set for it.
It's hands down the most accurate launch monitor I've used under $2k, and the ease in which you can set it up and begin a session makes it that much better.
The dual cameras are truly a nice functional addition, whether it be for high-quality swing reviews, or the ability to get impressively accurate spin numbers when using RPT balls – even if the impact camera view isn't particularly useful.
The Combine and Insights are great features, and when you throw in the Rapsodo Simulator mode you truly have a feature-packed device. That said the fact all of these are premium features is a bit of a bummer, and makes it all but a requirement to pony up the $199/year fee for a Rapsodo membership.
I've had the occasional issues with missed shots. There were a few annoyances with my initial setup. And I really do wish the interface could be tweaked to allow you to view the data in more ways.
But for $699? Damn. This is one hell of a device.
It's amazing to see how quickly technology has advanced to give us a product with such useful data, at such a reasonable price.
I'm not sure why, given the price point, I was expecting the MLM2Pro to be more of a competitor to the Mevo Plus. It's really a pretty different product for a different market. It's more of a direct competitor to the Garmin Approach R10. They both have their place, they both have their strengths and weaknesses, but there's no denying the MLM2Pro is going to continue to turn a lot of heads.
I have zero hesitations in recommending it. It's an incredible value for the price, and even with the Premium membership fee, it's quite simply one of the best golf tech products on the market.
Best Launch Monitor Under $1,000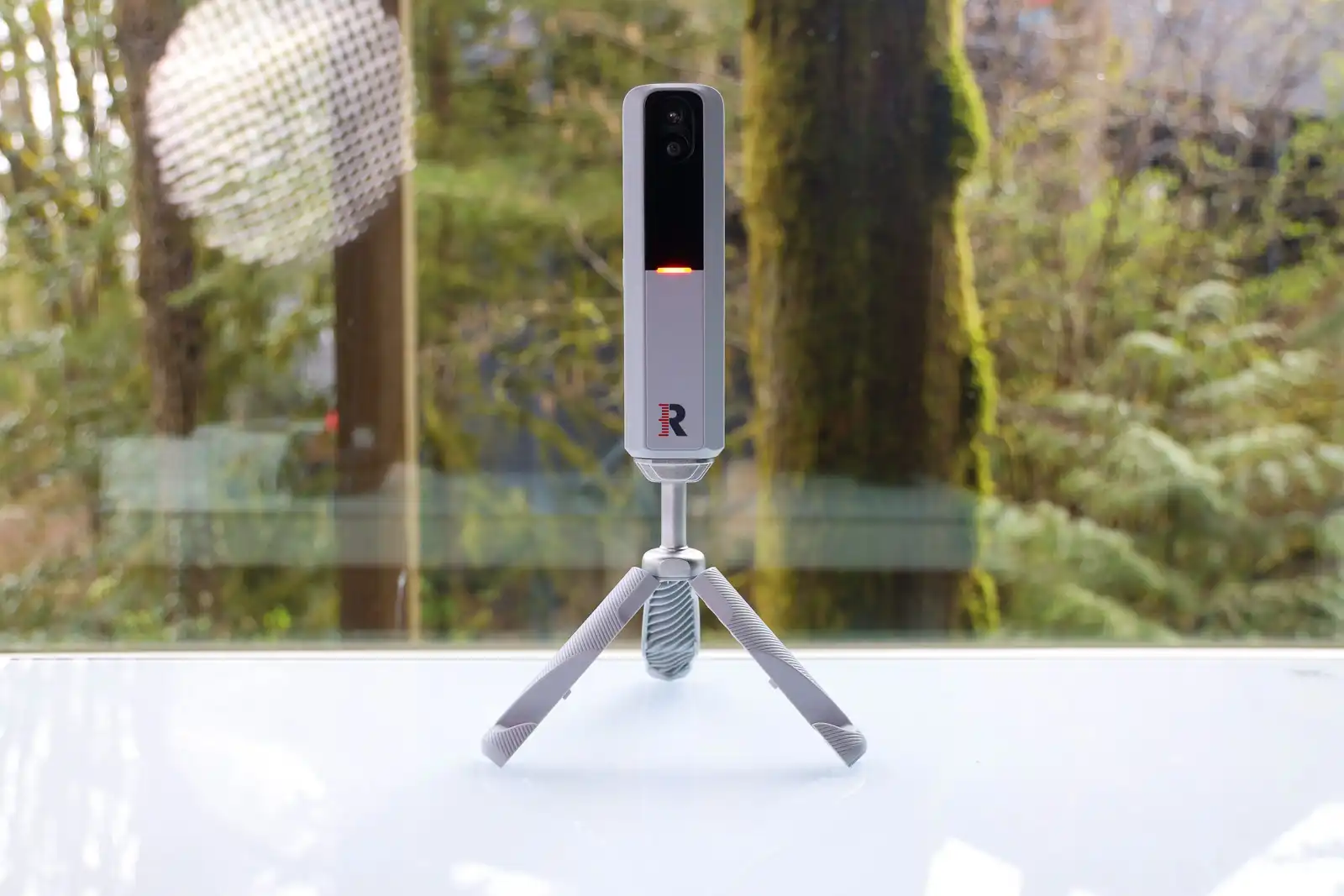 Rapsodo MLM 2 Pro Launch Monitor
Rapsodo has knocked it out of the park with the MLM 2 Pro. This is hands down the best launch monitor under $1,000, and even gives more expensive competitors a run for their money.
Buy from Rapsodo
We earn a commission if you click this link and make a purchase at no additional cost to you.
This page contains affiliate links. This means that if you click a link and buy one of the products on this page, I may receive a commission (at no extra cost to you!) This doesn't affect our opinions or our reviews. Everything we do is to benefit you as the reader, so all of our reviews are as honest and unbiased as possible.
Good Things
Impressive accuracy for this price range
Good collection of enjoyable and useful modes
Video replays and dual cameras work great
Bad Things
Data views aren't super robust
Occasionally had some missed shots
Premium Membership is spendy and all but necessary
The Breakdown
---
---
---
---
---