Best in Golf: All of Our Favorite Golf Product and Course Reviews
I've reviewed hundreds of golf products and played hundreds of golf courses in the 10+ years that I've been writing here at Breaking Eighty.
It's truly become one of the best places on the internet to get honest opinions about which products to buy and which courses to play.
There's so much conflicting information out there. One of the appeals of this site is that you're getting first-hand reviews from one person who has used nearly every single product and played every course reviewed on the site.
Because of that, we're able to compare and contrast in a way that other sites with teams of writers are unable to.
This post is simply a directory of all of our "Best of" golf content we've published here.
Whether you're looking for a new rangefinder, trying to find a great new course to play, or simply want to find a good golf gift for a friend – this is the page where you'll find all of our content related to that.
Ready?
Let's go.
Best Golf Products: The Best the Golf Industry Has to Offer
Best Golf Rangefinders: 10 Rangefinders for Every Budget
There's no product segment we've spent more time reviewing than rangefinders. Honestly, I'm a bonafide expert at golf rangefinders.
So whether you're looking for a budget device under $200, or want to go high-end and spend $500+, we've got something for you.
Check out: Best Golf Rangefinders in 2022
Best Golf Gifts: 50+ Gifts for Any Occasion
Whether it's Christmas, Father's Day, a birthday, or anything else – chances are you have a golfer in your life who needs a gift.
This is our fully comprehensive list of gifts we recommend. From $10 to $1,000+ – regardless of what your budget is, you'll find something here.
Best Golf Balls: Our Favorite Balls for Each Type of Golfer
Whether you're a scratch golfer or just starting out, there is a ball out there for you. Chances are? You're playing with the wrong one. If you're sick of not hitting it as far as you think you should, or your slices are egregiously bad, rather than just pretty bad – consider switching up the ball you're playing.
Despite the cache, ProV1s aren't for everyone.
Check out: Best Golf Balls for All Types of Golfers
Best Golf Bags: 10 Best Bags for All Types of Golfers
There are so many cool golf bags out there. Some are a throwback to the history of the game. Some are modern and tech-oriented. Some walk the line between the two.
Whether you want something that looks clean and is easy to carry, or you're looking to pile 10 pounds of stuff into a cart bag – we've got our picks of the best golf bags on the market.
Check out: Best Golf Bags of 2022
Best Golf Launch Monitors in 2022: An In-Depth Review
I'm not sure any segment in golf has come as far as the launch monitor segment over the last 5 years. Products that seemed impossible just a few years ago, are now not only available, but they're also affordable.
Check out: Best Golf Launch Monitors of 2022
Best Golf Shoes: There's Something for Everyone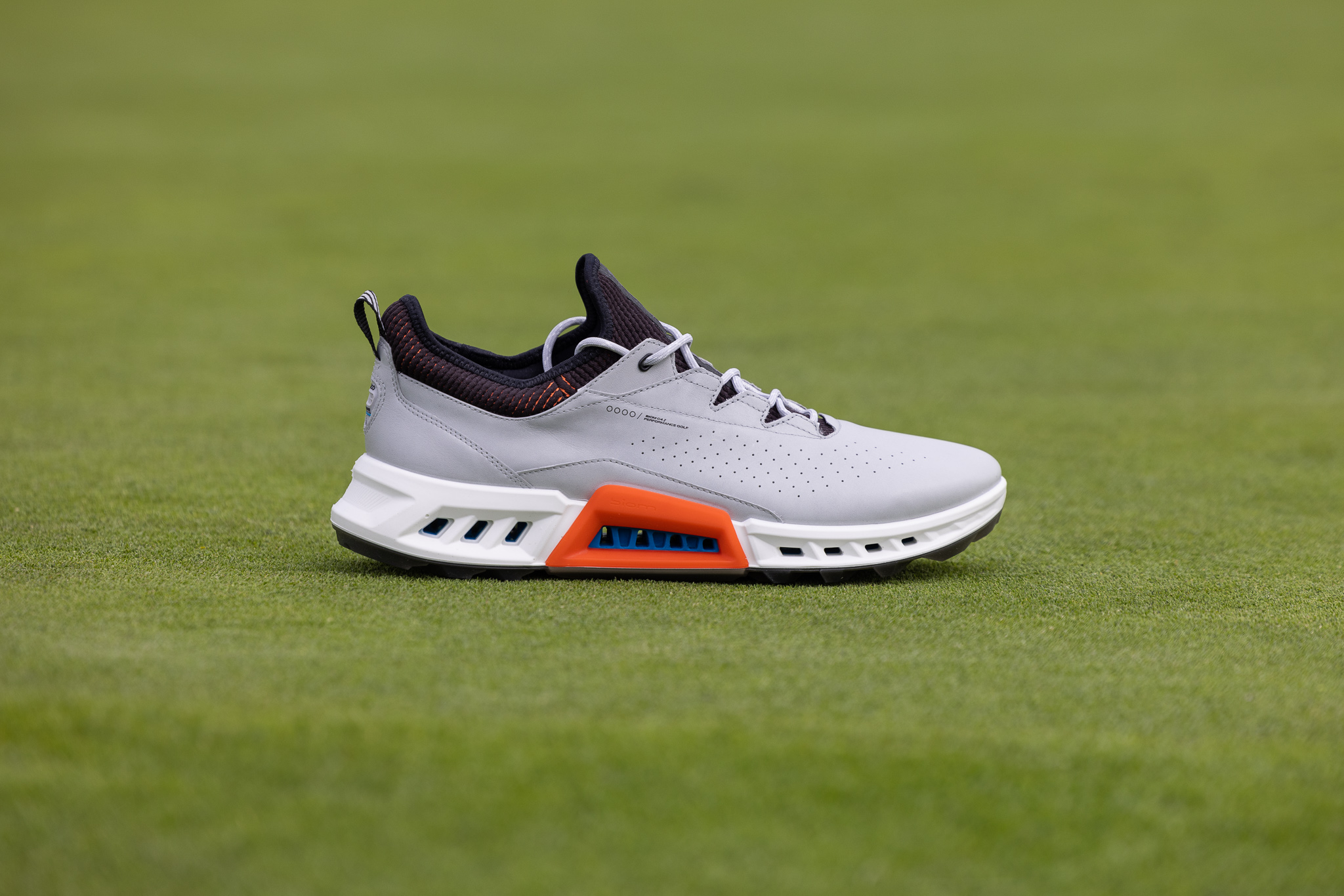 Need a Tour shoe with ultimate stability for your 125mph swing? Prefer something more casual for those emergency summer 9s? Want something that simply looks good and your buddies won't have?
You'll find all of this and more in our rundown of the best shoes in golf.
Check out: Best Golf Shoes: 8 Shoes for Every Type of Golfer
Best Footjoy Golf Shoes
Footjoy is one of the most respected names in golf for a reason: their shoes are good. They're rarely the flashiest or the trendiest, but if you want a comfortable, reliable pair of golf shoes – Footjoy should be one of your go-to brands.
Here are our picks for the best Footjoy golf shoes.
Best Golf Push Carts: 7 Push Carts for the Walking Golfer
There's something to be said for walking a golf course. Exercise, connection to the game, the list goes on. But lugging a heavy bag up and down a course for 6 miles? It can be exhausting.
That's why I have zero shame in using a pushcart for most of the rounds I play. And the good news? Regardless of what type of cart you need, there's one out there for you. This list will help you find it.
Check out: 7 Best Push Carts for the Walking Golfer
Best Golf Books: 11 Books Any Golfer Will Love
Whether you want to read an engaging novel about the pros of yesteryear, get all the dirt on the current PGA Tour, or go deep into the history of golf course architecture, there are some wonderful golf books out there.
Here are our favorite golf books.
Best Golf Cart Bluetooth Speakers: 4 Best Speakers for Music on the Course
Golf has evolved and these days many of us choose to listen to some music on the course. There are a bunch of options out there, but these are the speakers we've found to be the best.
Check out: Best Golf Cart Bluetooth Speakers
Best Golf Podcasts: 15 Best Podcasts in Golf
The reality is, despite the fact there are hundreds of golf podcasts out there, many of them aren't worth your time.
So we decided to create a list of podcasts that is worth your time.
Check out: 15 Best Golf Podcasts Currently Streaming
Best Golf GPS Watches
You know what? Not all of us need the pinpoint accuracy of a rangefinder. Sometimes an accurate GPS golf watch is more convenient (and more fun) to use.
But you need to understand the pros and cons of what you're getting.
So if you're in the market for a GPS golf watch, look no further.
Check out: 8 Best GPS Golf Watches in 2022
Best Golf Courses: Looking for Travel Related Content? Here You Go
We started reviewing golf courses waaaaay back in 2013. We've now got dozens of reviews from some of the most interesting golf courses in the world.
Some are recaps of resorts, others go hole-by-hole to look at the architecture of the course.
We also have content that simply looks at our favorite resorts, or favorite par 4s. Keep reading to see them all.
Golf Course Reviews: Every Course Review We've Done on the Site
This was the original list I created tracking my progress of playing the various top 100 courses in the world. It's now become the directory of every course review I've done on the site.
So if you're looking to see if we've written about a specific place, this is the spot to do it.
Check out: All of Our Golf Course Reviews
Best Golf Resorts: 12 Resorts You May Not Have Heard Of
You've undoubtedly heard of Pebble Beach and Bandon Dunes, but there are dozens of fantastic golf resorts that you may not be as familiar with. Here are some of our favorites.
Check out: Best Golf Resorts You've Never Heard Of
10 Most Underrated Golf Courses in the World
Just like above, where many of the same courses and resorts get all the praise – there are countless places that fly under the radar and don't get the respect they deserve.
This is the list of the courses I've found to be most underrated in my travels.
Check out: Most Underrated Courses in Golf
10 of the Best Short Par 4s in America
There's nothing like a good short par 4. It truly is my favorite type of golf hole. Risk/reward galore, you can often hit any club off the tee and it can work.
But what are the best short par 4s around?
Check out: Best Short Par 4s in America
20 Bucket List Golf Courses (That Exceeded Expectations)
When you visit a place like Bandon you pretty much know your expectations are going to be met – the place is golf Mecca. But what about those bucket list golf courses that surprise you in that they don't just meet your expectations, they exceed them?
These are the 20 courses that totally blew me away.
The Breaking Eighty Top 100 List
It started with publishing my favorite 25 courses I'd played.
Then as I traveled and played more and more courses throughout the years, it became a top 50 list. Then top 75.
Every December I now publish the list of my top 100 courses.
These aren't the courses I think are objectively the best. Rather they're my favorite courses, and the only thing you need to know, is that I place higher emphasis on one thing more than any other: fun.
Check out: Breaking Eighty's Top 100 Golf Courses in the World
Best in State Golf Courses
We're slowly working our way through our list of the best golf courses in each state.
You can find the ones we've done so far below.
Best Golf Courses in Arizona
People flock to Arizona in the winter, but does the quality of golf courses match up with their off-season climate?
Check out: Best Golf Courses in Arizona
Best Golf Courses in California
Simply put, California is in the running for the best golf state in the country. It has top privates, top publics, and fantastic courses in literally every single landscape.
Check out: Best Golf Courses in Calfornia
Best Golf Courses in Colorado
When you think of Colorado, golf probably isn't the first thing that comes to mind. Beautiful mountains, winter activities, and more highlight the Keystone State.
But if you look closer? There is some excellent golf to be found as well.
Check out: Best Golf Courses in Colorado
Best Golf Courses in Connecticut
A small state with very close proximity to NYC, Connecticut has some wonderful golf courses, including one of the most underrated courses in the world: Yale.
Check out: Best Golf Courses in Connecticut
Best Golf Courses in Georgia
Some of the biggest surprises in my golf life were in Georgia. There is a shockingly high number of excellent courses that all get overshadowed due to one very obvious course that hosts a little tournament each April.
Check out: Best Golf Courses in Georgia
Best Golf Courses in Massachusetts
There are few states in the country that have the history of Massachusetts.
Same goes for golf.
Boasting some of the oldest courses in the country, as well as some of the best modern courses, there's something for everyone in this state.
Check out: Best Golf Courses in Massachusetts
Best Golf Courses in New York
If there were an award for best private golf state in the country, it's likely going to go to New York. Between Westchester and the Hamptons you'll find some of the most spectacular (and exclusive) venues in golf.
Check out: Best Golf Courses in New York
Best Golf Courses in Oregon
Alternatively to New York, want to talk about one of the best public golf destinations in the country? Oregon is one to consider, considering close to 10% of the top 100 public courses in the country come from the state.
Check out: Best Golf Courses in Oregon
There you go!
There you have it. The best golf products, best golf courses, and best golf states – all in one place.
We'll continue to update this post as we add new content to the site!
We send one email a week with all of our latest reviews and articles. Go check it out here.
---
---
---