I've reviewed over 200 golf products. Here are the ones I ACTUALLY use.
Over the years I've reviewed dozens of golf products on this blog. Some of them are fantastic, and others, well, not so much.
But even great products don't necessarily find their way into my day to day rotation of clothes, equipment, tech and accessories.
I'm often asked the question "what's the best this, or what's the best that?" And frankly, my best indicator for that is do I still use it?
So in today's post, I wanted to share the products that I've continued to use long after reviewing them. In many cases, there are still a ton of great options of competitors out there, but these are the things that have found their way into my regular rotation.
This isn't to say there aren't other products I use, especially when it comes to apparel and footwear. But the ones I mention below are the mainstays.
Looking for more cool products of holiday gift ideas? Check out our list of best golf gifts for the holidays.
Holderness and Bourne Maxwell Polo
The Maxwell from Holderness and Bourne is my favorite polo. There, I said it. There are a ton of other great polos out there that I wear and love, but I wear this polo for over half of my rounds. I have it in 6 different color ways (at least), and I love the style, fit, and breathability of it.
Here's my review of it: Holderness and Bourne Maxwell Polo.
Arccos Caddie
I use the Arccos Caddie grips on my clubs, and swear by them. It can take a few rounds to get used to using the app, but once you do the data it gives you is second to none.
To be able to go back and review every round I play, every shot I hit, and get Tour-level statistics and feedback?
There's nothing else on the market that comes close to doing what Arccos does. And when you throw in the Arccos Link and Apple Watch? You have the ultimate stat/gps setup.
Cobalt Q-6 Slope
You could easily make the argument that the Bushnell Pro X3 is the best golf rangefinder in the world (it probably is).
But for me personally, I keep coming back to the lesser-known Cobalt Q-6 Slope. It's incredibly accurate, it's built like a tank, and the optics are among the best I've tested.
This rangefinder is unique – you don't see a ton of them out there (yet).
So lately this is the one that's made it into my bag.
The best praise I can give for it? I have over 30 rangefinders, but on a 3 week trip to Australia with 7 unbelievable rounds of golf? This is the one I brought with me.
Flightscope Mevo Plus
Similar to rangefinders, I have a bunch of launch monitors. The tech just keeps getting better and better.
But the one I turn to for my personal practice most often?
The FlightScope Mevo Plus.
It gives you an insane amount of data, yet is still easy to use and not get overwhelmed by.
Setup is easy, and it's got more features than most rangefinders under $5k.
And the updated 2023 model? It's only mad the Mevo Plus that much better.
Vice Pro Plus Golf Balls
For me, the Vice Pro Plus hits all the right boxes. Performance is great, price is great, and they're unique enough that I'm usually the only person in my group playing them.
I'm also always happy to be playing ProV1s as well, obviously, they're a fantastic ball. But when I'm spending my own money, I'm usually saving $20 or so a box and picking up the Vice Balls.
North Coast Golf Gloves
North Coast is a small company that does one thing really well: make fantastic golf gloves. They look good, feel good, are durable, and are reasonably priced.
They've become a favorite for members of the Eighty Club as well, and they're definitely worth checking out and stocking up on.
Ecco Biom C4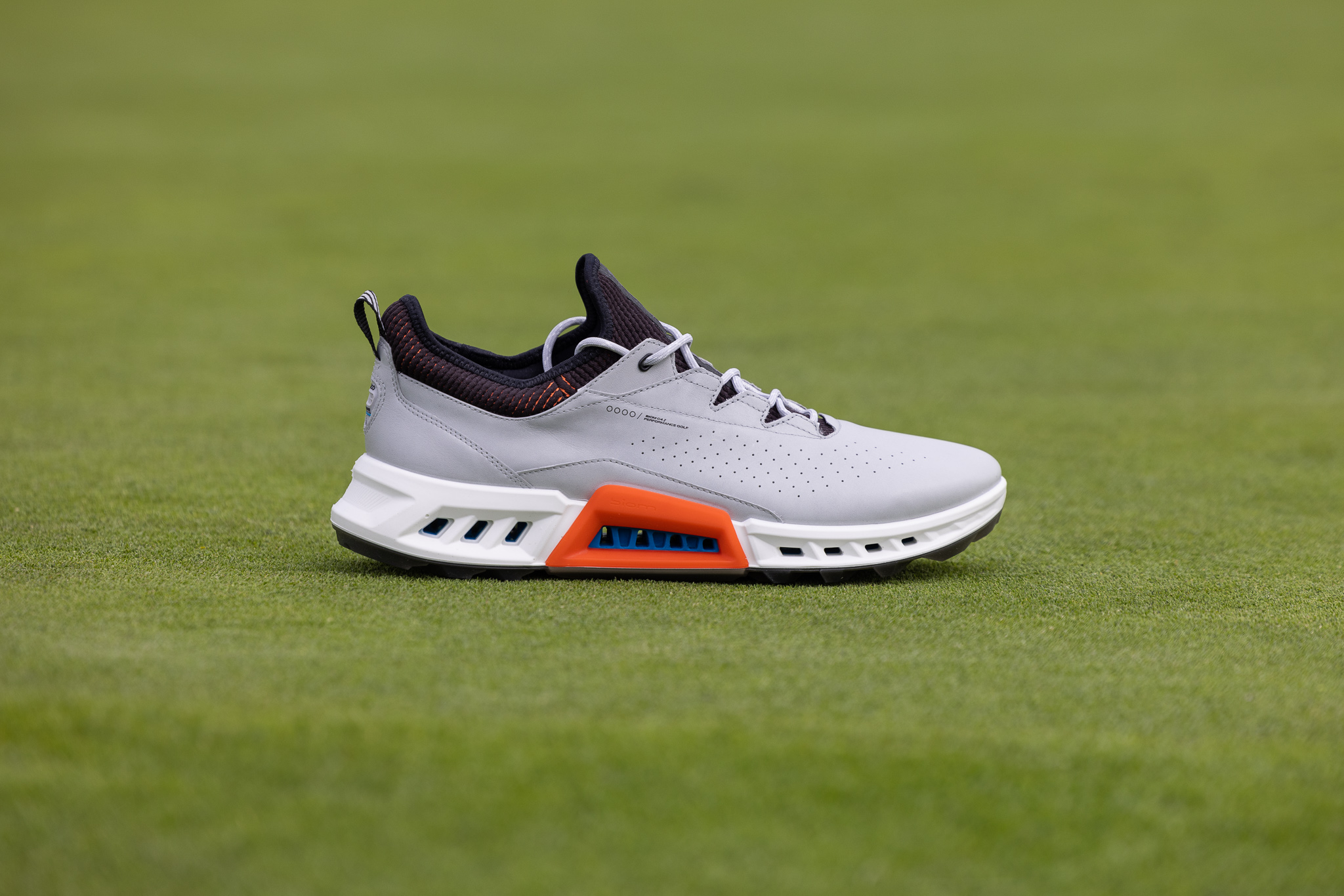 There's no other way to put this: The Ecco Biom C4 is the best pair of golf shoes I've ever worn. Hands down. Full stop.
They're wildly comfortable, waterproof, yet provide stability that you don't normally get from a spikeless shoe.
They aren't cheap, but if you're looking to invest in one pair of golf shoes for the upcoming few seasons, these are the ones I'd go for.
Redvanly Joggers
Redvanly is a golf brand that makes some awesome products. But the stuff of theirs I'm most enamored with? The lifestyle wear. As I write this I'm decked out in both their joggers and hoodie.
I recently picked up another one of each – that's how good they are.
It's super comfortable, looks great, and I'm always getting asked what brand it is.
So looking for incredibly comfortable clothes that look more expensive than they cost? Check them out.
Vessel Player IV
There are so many good golf bags out there right now.
For years I've used the Jones Utility Trouper Series – and still do. I love those bags.
But more often than not, I find myself using the Vessel Player IV.
It's got a ton of space, which is a big deal for me when I'm carrying my camera around, and the faux-leather not only looks cool, but it makes the bag super easy to keep clean.
It's not cheap, but if you're looking to invest in a premium bag that will last for many rounds to come, this is a great choice.
Ooler Sleep System
Seems like kind of weird thing to include on a golf blog, but when it comes to performing and recovery, we all know good sleep is one of, if not the most important things to consider.
I've used my Ooler for the last 5 months and I love it just as much as the day I got it. I sleep with it on low at 55 degrees, and it's made a noticeable improvement in my sleep quality. And now that it's getting colder here in Portland? My wife loves that she can make her side as hot as she wants.
Seamus Head Covers
Last but certainly not least is Seamus Golf. I'm not sure there's another company in golf that has come up with more cool designs over the last 5 years than Seamus. Whether it's the Oakmont church pew bottle opener or the boomerang Presidents cup trophy, they're known for quality.
I've used their head covers for the last 10 years, and now that I think about it, I'm overdue for some new ones. I also swear by their wooden bag tags for all of our Eighty Club member events.
So there you go, those are my favorite products. What are your favorite golf products that I should be sure to check out? Drop a comment and let me know!
---
---
---